Introduction to Digital Systems Design (2nd Ed.)
(by G.Donzellini - 2023, May 8)
The second edition of the book "Introduzione al progetto di sistemi digitali" (Italian version of Introduction to Digital Systems Design), just completed by me and the co-authors Luca Oneto, Domenico Ponta and Davide Anguita, is available. The second edition of the English version of the book will probably be ready in 2024.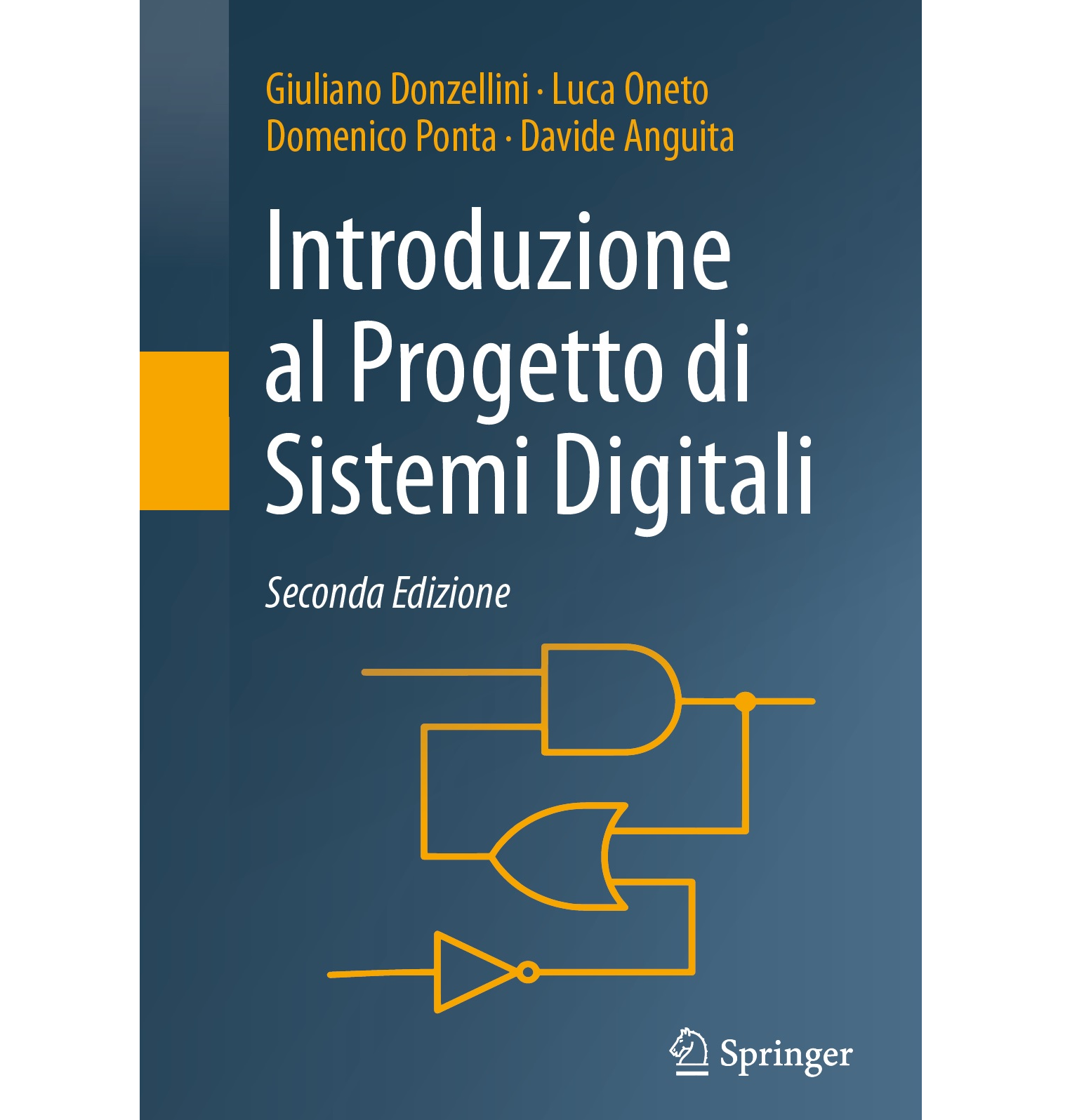 You can get the Italian version, in paper and eBook format (from Springer Editor) here.
As the first edition, the book is targeted to be a first course of digital design for students in Engineering and Computer Science. The online support materials of the book are available, as public materials, on this web site. They allow for the simulation of all the examples and exercises presented in the text: Deeds files, figures, timing diagram templates, and other resources that can be useful to the learner.
The second edition adds a new chapter dedicated to the development of prototypes on FPGA boards. For this purpose, it introduces FPGA-type programmable components and the VHDL language, as generated by Deeds. The chapter is coming from the English version of the book with the addition of numerous design and prototyping exercises and the support to more FPGA boards. Here a preview of the book (click on the figures to enlarge them):
Last update: