New Deeds sub-version published (2.41.150)
(by Giuliano Donzellini)
2021, July 14
A sub-version of Deeds has been published! This release is mainly dedicated to bug fixes, but it also introduces some small improvements.
Check for the availability of a new version;
Faulty gates fixes;
New '.pbs' and '.cbe' file version;
Clearing, Loading and Saving DMC8 projects
Animation parameters: Bug Fixes;
DMC8 Debugger: Bug Fixes;
Bus Splitter Component fixes;
Duplicated Components in VHDL (bug fix);
VHDL-compliant file names (bug fix);
New 'Auto Indent' Editor Property;
First Mouse Click on Inactive Deeds-McE Application;
Program Editor Bug fixes.
...To know the details, you can read the notes about the new version.
To install the new version, go to the download page!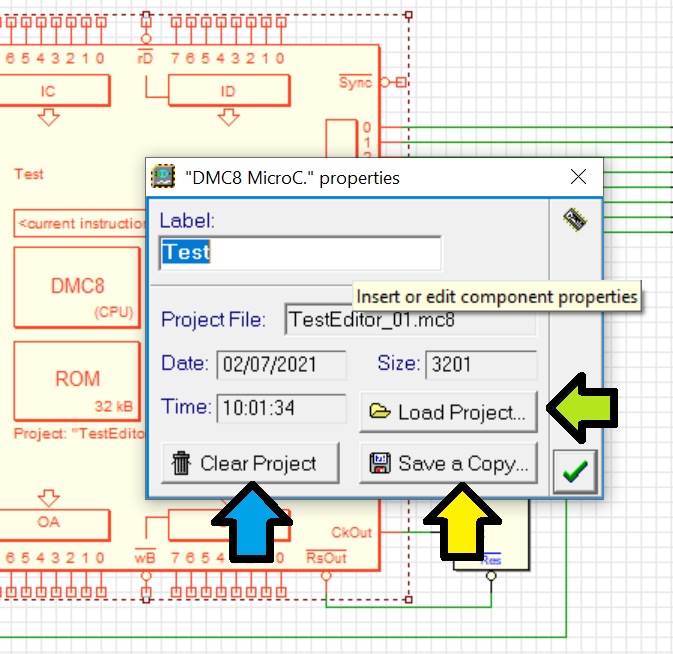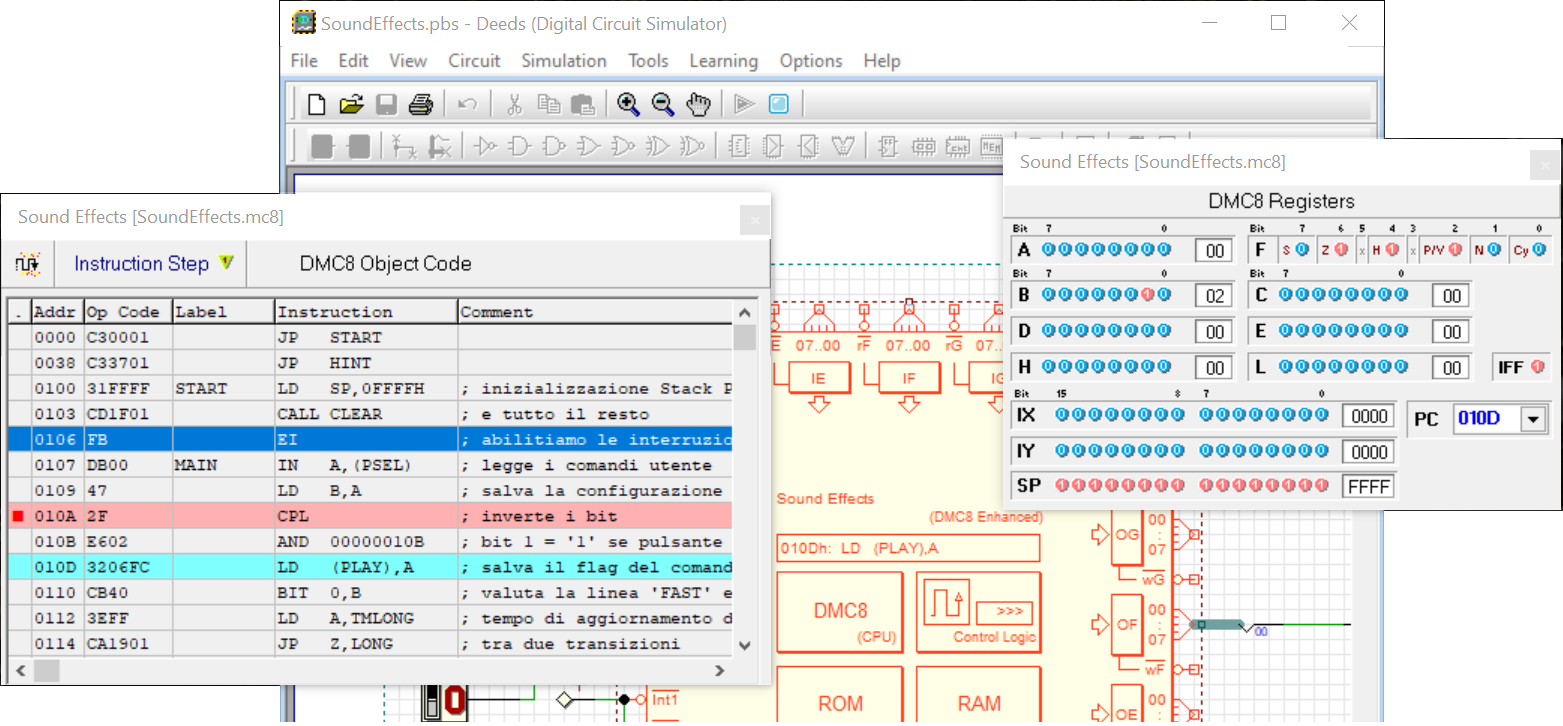 Last update: